Parents are always looking for different ways of keeping their kids engaged. Children have a powerful mind that is capable of taking in so much at one time. The challenge is being able to find the right tools to help with that. A lot of parents want to keep their child's minds fresh and ready to learn more. Well, have you ever considered telling your kids different stories? Storytime is a great way of communicating and sharing with kids.
There are a lot of books out there that are perfect for storytime sessions with the children. One series that you could consider trying is the "The Musical Adventures of Grace." I can assure you that you don't want to pass up on a chance like this one.
Who Doesn't Love A Good Story Book
This series was developed by a former Physician Assistant, Ken Korber. He made a dramatic career change to a storybook author after 30 years in the healthcare industry. Today, Ken's published writings have led to the formation of the Healthy Music Project. This program uses books and characters as educational tools for building reading skills. It also helps with appreciating elements of music and advocating wellness for the general public. All of this within at-risk vulnerable communities of children and adults. Now, he's written the "The Musical Adventures of Grace" book-series. A series that's perfect for sharing with the kids during storytime.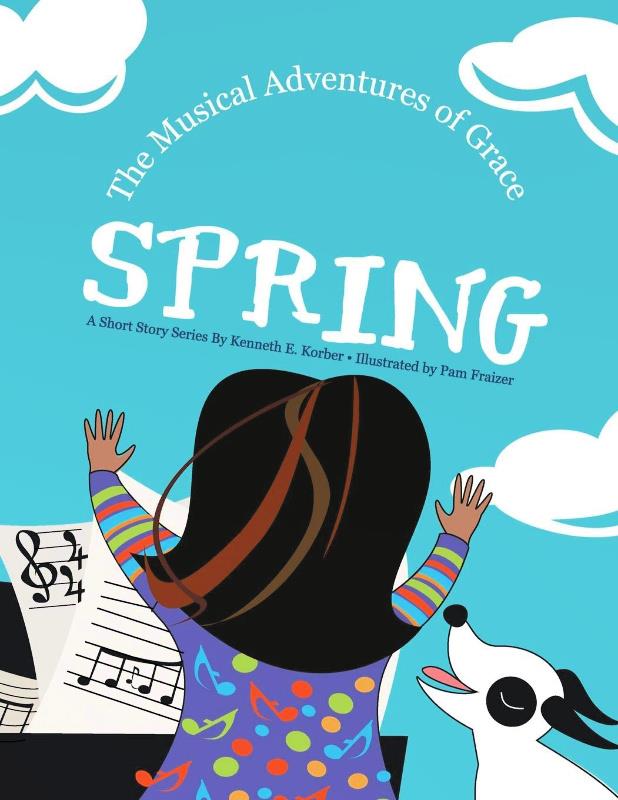 Grace is the main character from the four-part series "The Musical Adventures of Grace," and was inspired by his son, a cellist, about grace notes – "minor notes that are sometimes used by the orchestra to give the music more 'color." It's a story that follows a grace note that is transformed into a little girl who, then, goes on to make new musical friends. Throughout Grace's adventures, she, and her crew learn about the magical things that happen when you create, play instruments, sing, and listen to all kinds of music.
It's incredible how much of a tool a storybook can be for parents. Kids love stories and even incredible stories can teach kids a lot about more than the topic its on.
Reposted with permission from Kelly's Thoughts on Things – https://kellysthoughtsonthings.com/storybooks-are-great-tools-to-use-with-kids/